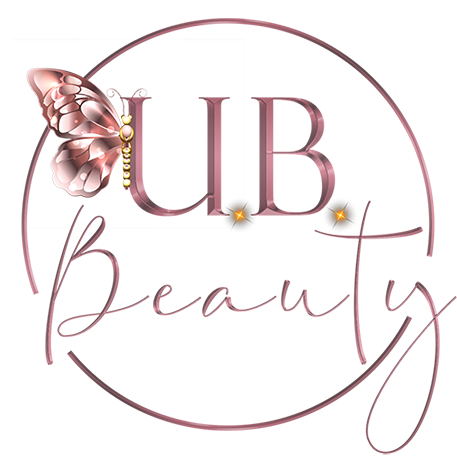 | | | |
| --- | --- | --- |
| APIS - Luxury | | |
| Target Area | 30min | £52.25 |
| Deep Cleanse | 60min | £70 |
| Microdermabrasion | | |
| Microdermabrasion | 25min | £49.50 |
| Luxury Microdermabrasion | 60min | £81 |
| Men's - Deep cleanse | | |
| Men's - Deep cleanse | 45min | £60 |
Stephanie Santos

25/05/2022

Verified

Andreea was amazing today. She did waxing smoothly and I didn't feel much pain. I reccomend come here for waxing .
Jo Walton SPMU

19/04/2022

Verified

I've been using Andrea for years now, she does the most quick, pain free wax, the salon is lovely and clean and welcoming and I would recommend her any day.
Leani Gonzalez

17/04/2022

Verified

My experiences at U.B beauty have always been positive. Andreea is an amazing esthetician, I can't recommended her highly enough.
Verified

I booked in for a facial and waxing. Andreea was very knowledgable and she gave me some useful tips on skincare. I was very pleased with the service and would highly recommend Andreea.
Verified

It's been 4 years since I went for waxing. But Andreea was so nice and she did her job the same, even if I missed for 4 years she still treated me very well, everything was quick, no pain, all so clean and I have been really pleased. She is such a pleasant person to talk with all the time. I highly recommend her as she is a pro!!! Well done!!! See you next time!
Verified

Andreea is amazing, professional and super quick making the experience as pain free as possible. Thank you Andreea
Silvia Cavanna

05/04/2022

Verified

I've been using the salon for about 3yrs now. Andreea is brilliant at what she does,very quick and efficient and is always very accommodating with appointments if I have a problem trying to book or find a reservation. I can't recommended her highly enough.



recommendsVerified

I have been meaning to write this sooner...Andreea is just the best!😍 A true professional, amazing service. Absolutely recommend 👍
recommendsVerified

I've been going to ub beauty for a very long time and wouldn't go anywhere else, the girls are all so lovely and professional I love how you always get a full welcome and get the best treatments . My brows were awful until andreea worked her magic and now there fantastic they look perfect and natural ♥️♥️
recommendsVerified

Great eyebrow wax and tint from Andrea! They looked so thick and symmetrical afterwards thanks x
Marta Juchnicka

16/07/2020

recommendsVerified

The Best wax ever!!!!!!!
Lisandra Nóbrega

13/07/2020

recommendsVerified

I had went for a haircut with Marta and she was great. She has done exactly what I asked. She is also really friendly and professional. I definetly recommend her. I also recommend all services at this place as everyone is nice and professional 😊
Rosie Brockett

03/02/2020

recommendsVerified

A highly professional service, great results! Would definitely recommend!
Iuliana Sarageaua

29/01/2020

recommendsVerified

Denisa it s amazing... My nails are perfect. Can't wait until next appointment.
Andreea Nicoleta

11/01/2020

recommendsVerified

Denisa she's the best nails artist! I recommanded you to meet her and convince yourself! 👍👍
Alex Petryszyn

20/12/2019

recommendsVerified

The best for microdermabrasion! Leaving my skin feeling beautiful. Thank you! 💕
Francesca Magnani

06/08/2019

recommendsVerified

My first time visiting. Andrea was so professional and friendly and left with my eyebrows looking amazing! Thank you so much. Will definitely be returning!