Weight Loss & Cellulite Treatments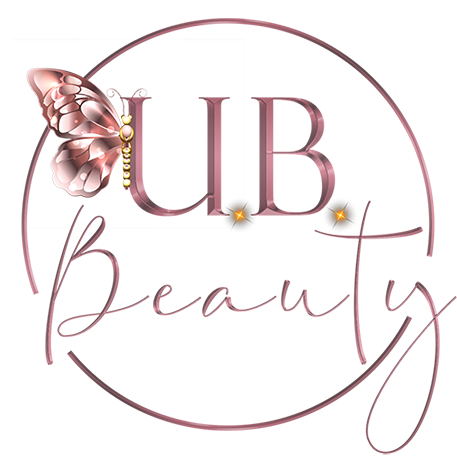 | | | |
| --- | --- | --- |
| Infrared Therapy (DetoXSlim Spa) | | |
| 30 minutes | 30min | £58 |
| 45 minutes | 45min | £79 |
| Weight Loss Treatment (DetoXSlim Spa and Body Mask) | | |
| 30 minutes |  30min |  £58 |
| 45 minutes |  45min |  £79 |
| 1 hour |  60min | £109 |
| 5 sessions - Size me down |  60min | £319.20 |
| 10 sessions - Size me down |  60min | £598.80 |
tasha napleton

28/02/2022

Verified

I have been going to here for years and I would never trust anyone else with my eyebrows! Amazing every single time! Could not recommend u.b.beauty enough!
Verified

UB Beauty always gives me the 5* treatment. Professional yet relaxing atmosphere and great treatments.
Leanne Goswell

08/02/2022

Verified

Great experience every time, polite professional, and always made to feel very welcome by all the staff. Would recommend to everyone.
Verified

I've been doing my waxing at this salon for more than a year and it's always been an amazing professional friendly experience! Andreea is absolutely amazing. Highly recommend
Miroslava Ahmed

04/02/2022

Verified

I have been going to this salon for 1 year now, it's always an amazing experience! Andreea has a real talent when it comes to waxing, she manages to do it with minimal pain / really quickly. She always makes you feel comfortable. I recommend this salon 😊 she deserves an award!
Cristina Suditu

03/02/2022

Verified

It's been four years since I first met Andreea. She's the best in what is doing. I wouldn't change her for the world! Highly recommend! 10 stars!
Verified

Andrea is a great beautician! I would recommend her to anyone, she is professional, hygienic and very quick which makes my wax much easier. She greets you with a smile, very friendly you can tell she's been in the industry for years.
Verified

Extremely professional, Andreea is very kind and welcoming and her salon is always extremely clean. I would never go anywhere else, highly recommend to all😁
Verified

I have now been to see Andreea three times and wouldn't go anywhere else, she is friendly and professional and puts me at ease l. I was nervous on my first visit but soon realised there was no need to be. I would definitely recommend Andreea



recommendsVerified

I have been meaning to write this sooner...Andreea is just the best!😍 A true professional, amazing service. Absolutely recommend 👍
recommendsVerified

I've been going to ub beauty for a very long time and wouldn't go anywhere else, the girls are all so lovely and professional I love how you always get a full welcome and get the best treatments . My brows were awful until andreea worked her magic and now there fantastic they look perfect and natural ♥️♥️
Marta Juchnicka

16/07/2020

recommendsVerified

The Best wax ever!!!!!!!
Lisandra Nóbrega

13/07/2020

recommendsVerified

I had went for a haircut with Marta and she was great. She has done exactly what I asked. She is also really friendly and professional. I definetly recommend her. I also recommend all services at this place as everyone is nice and professional 😊
Rosie Brockett

03/02/2020

recommendsVerified

A highly professional service, great results! Would definitely recommend!
Alex Petryszyn

20/12/2019

recommendsVerified

The best for microdermabrasion! Leaving my skin feeling beautiful. Thank you! 💕
Francesca Magnani

06/08/2019

recommendsVerified

My first time visiting. Andrea was so professional and friendly and left with my eyebrows looking amazing! Thank you so much. Will definitely be returning!
recommendsVerified

My first visit here and Andrea was so lovely and reassuring and professional. Great waxing results and super quick 👍🏼 I will definitely be coming back. Thank you xx